Painting kitchen cabinets can be an awesome investment if it's done right, delivering tangible value right along with that fresh style. Enjoy new kitchen cabinets for years to come at a less expensive price than refacing or replacing them.
Our talented team specializes in kitchen cabinet painting & finishes that are as durable as they are beautiful. We utilize cutting-edge techniques and tools while using only premium & trusted paint products.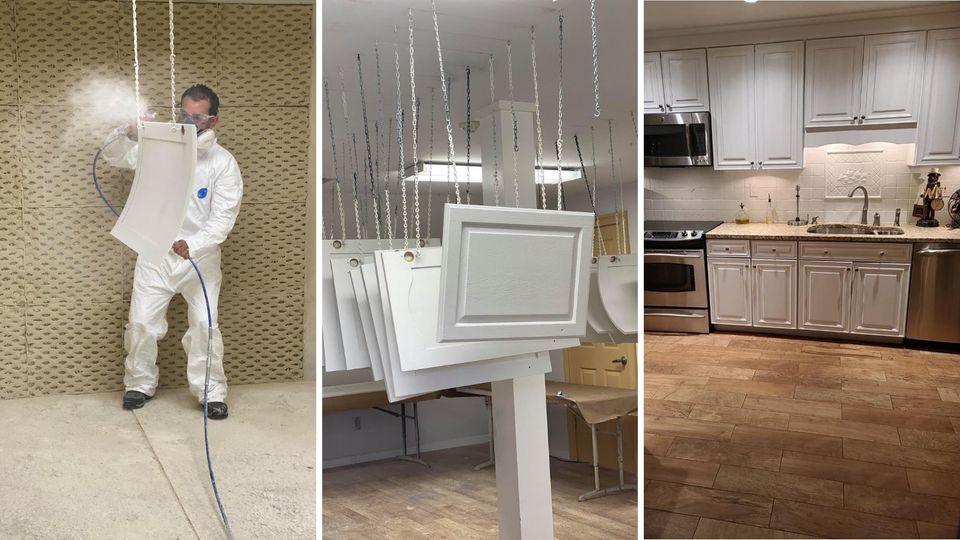 We can apply custom finishes and our highly-trained team will work neatly and efficiently, protecting all of your surrounding surfaces, appliances, and belongings.
WHAT TO EXPECT
Thorough in-home estimate
Clear proposal
Extensive prep of the space (masking, protecting surrounding rooms and surfaces, etc.)
Drawer fronts and cabinets doors are removed
Deep clean to remove grease, dirt, and residue
Light surface repairs, as needed (wood filler, caulking, etc.)
Sanding all surfaces, including the cabinet boxes
Multi-stage priming and finish coat (we use high-quality spray equipment for an ultra-smooth finish without brush strokes or roller marks)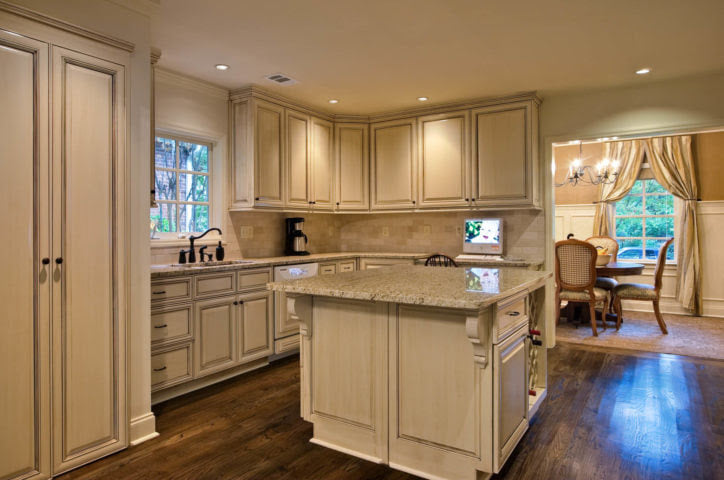 FIRST THINGS FIRST
It is best to paint the kitchen cabinets before you paint the walls. In fact, we suggest painting the cabinets before you even finalize your choice for the wall color. Here's why: The kitchen cabinets make up a very large portion of the visual space in the kitchen.
WE UNDERSTAND THE JOB
It's important to understand which types of kitchen cabinets can be painted. Metal, wood, and wood-laminate cabinets are generally easier to paint than plastic laminate cabinets. In most cases, plastic laminate requires specific techniques and special paints.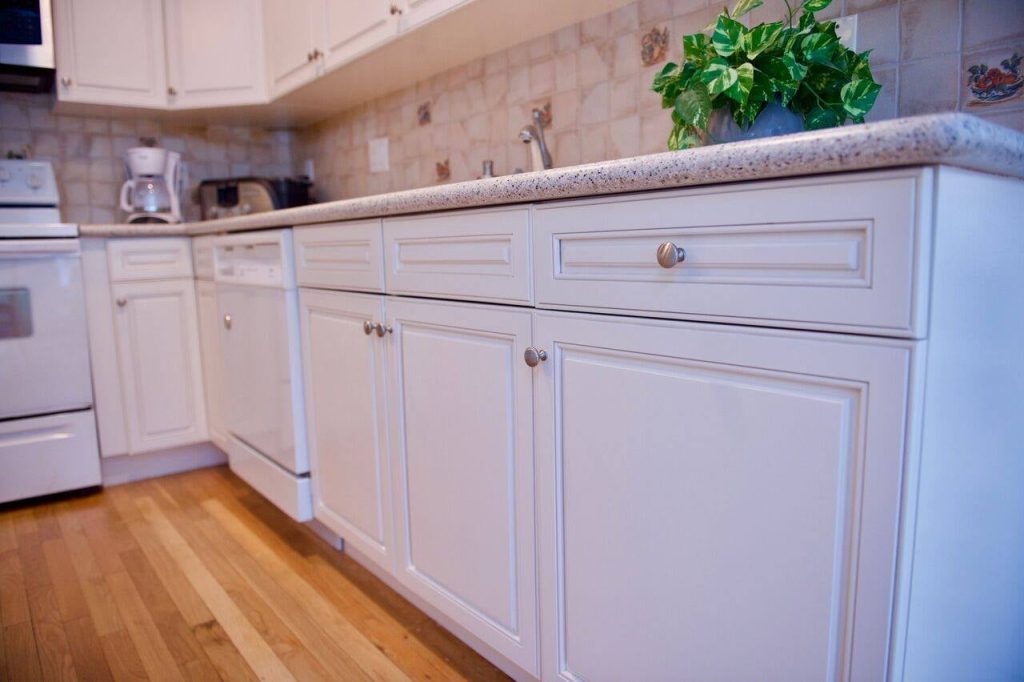 BONUS TIP
Drawers and flat-front doors are easier to paint than woodwork and cabinets with detailed profiles or raised paneling. These complex and detailed areas need more paint and more prep time. If the woodwork is damaged or warped, it may be best to purchase new unfinished cabinet doors and paint them with the existing cabinets.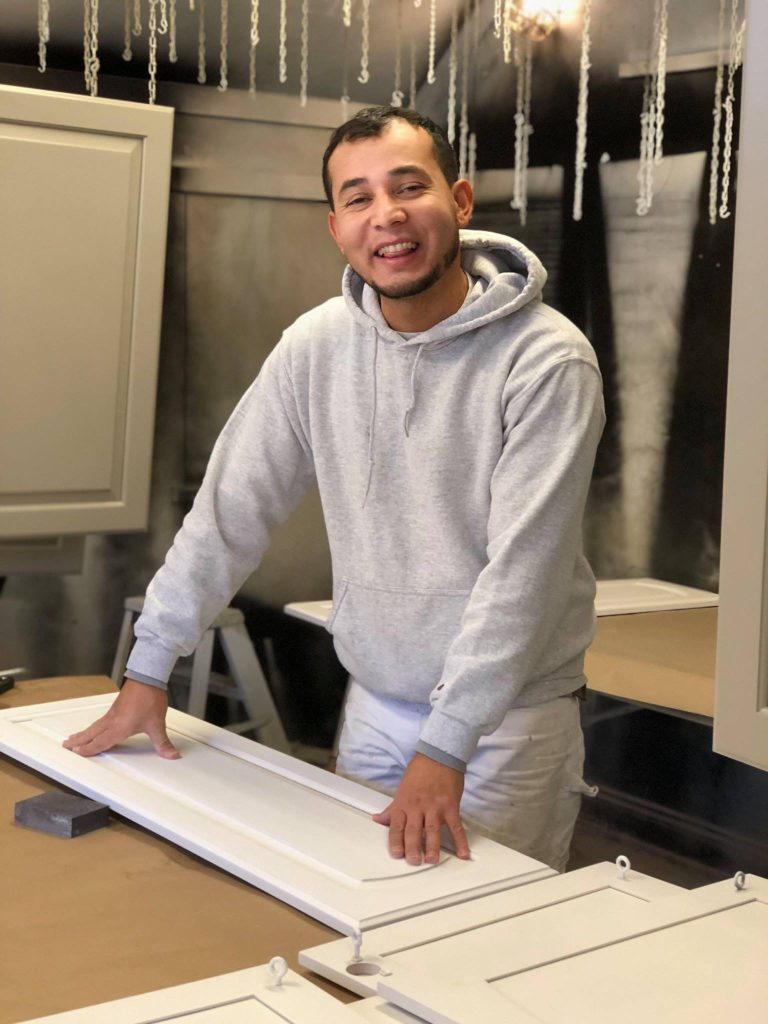 SPRAYING VS ROLLING
Spraying cabinet doors usually provides a more durable, even-looking finish. The quality of finish you get from using a spray gun is second to none, and it's by far a faster and more efficient method.
HIRE GEORGE APAP PAINTING FOR YOUR NEXT PROJECT
Call 845-878-3444 today to get started or fill out this form.