Shine Holiday Lighting
SET UP HOLIDAY LIGHTING INSTALLATION SERVICES IN
PATTERSON, NY AND SERVING THE SURROUNDING AREAS
DAZZLING HOME DISPLAYS
At Shine, we offer a complete holiday lighting program consisting of a proven, six-step process that ensures your lights will be professionally taken care of this year, and for years to come.
We don't just put up your old Christmas lights; we take care of you and your lighting needs from start to finish. Shine installs professional-grade Christmas lights, ensuring you won't be digging through old bins of mismatched lights ever again. From custom design to storage, we are your complete holiday lighting company.
Here's how our program works: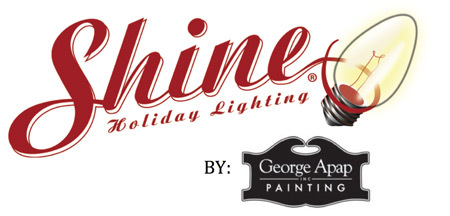 Design
Our professional designer will explain each phase of the process and how everything works. Then, we'll ask you what your vision is, and give you some design suggestions. After that, our designer will draft a lighting design and provide you with a complete program.
Product
As a part of the program, we supply commercial-grade Christmas lights. From roof lights to tree lights, we give you the best quality available. These lights are long-lasting and provide you with the best way to achieve your home's desired holiday look.
Installation
Shine Holiday Lighting began installing Christmas lights in 2006. With our years of experience, we ensure that your lights are installed correctly and safely, giving you exactly the look you want.
Maintenance
We provide you with continued maintenance throughout the season. If you find lights have burnt out, or are not working properly, just give us a call. We'll happily come out to replace lights or make adjustments. Maintenance service is included with each program at no additional charge.
Take down
At the end of the holiday season, you don't need to face the cold, or climb ladders to take down your display. We will come and take down the lights at the start of the New Year. If you'd like to leave your display up longer, let us know and we'll schedule your take down for the date of your choosing.
Storage
Once we have taken down your lights, we'll pack them away properly, and keep them in our dry storage facility, leaving more room and less clutter in your basement and garage.
CHECK OUT OUR CURRENT PROMOTIONS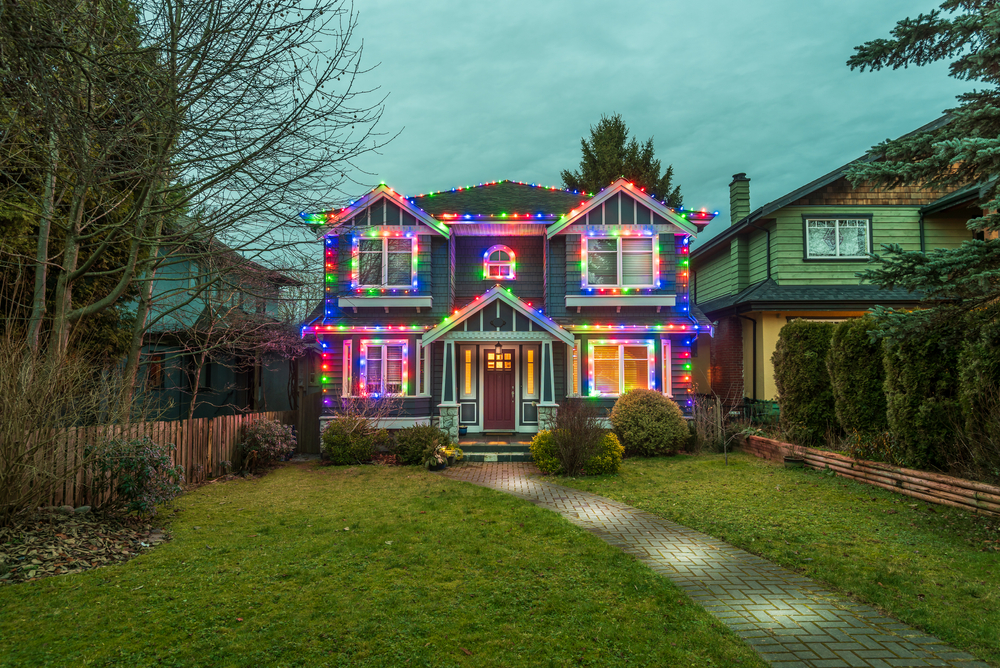 OUR SERVICE AREA
WESTCHESTER COUNTY, NEW YORK
Bedford Hills, NY
North Salem, NY
Pound Ridge, NY
Croton-on-Hudson, NY
Hastings-on-Hudson, NY
Armonk, NY
PUTNAM COUNTY, NEW YORK
Carmel, NY
Mahopac, NY
Brewster, NY
Patterson, NY
Cold Spring, NY
Putnam Lake, NY
DUTCHESS COUNTY, NEW YORK
Pawling, NY
Lagrangeville, NY
Hopewell Junction, NY
Millbrook, NY
Beacon, NY
Poughkeepsie, NY
ULSTER COUNTY, NEW YORK (ICC ONLY)
Clintondale, NY
Esopus, NY
Highland, NY
Kingston, NY
Marlboro, NY
Milton, NY
New Paltz, NY
Plattekill, NY
Port Ewen, NY
Rifton, NY
Ulster Park, NY
West Park, NY
ORANGE COUNTY, NEW YORK
Arden, NY
Bellvale, NY
Blooming Grove, NY
Bullville, NY
Campbell Hall, NY
Central Valley, NY
Chester, NY
Circleville, NY
Cornwall, NY
Cornwall On Hudson, NY
Cuddebackville, NY
Florida, NY
Fort Montgomery, NY
Goshen, NY
Greenwood Lake, NY
Harriman, NY
Highland Falls, NY
Highland Mills, NY
Howells, NY
Huguenot, NY
Johnson, NY
Maybrook, NY
Middletown, NY
Monroe, NY
Montgomery, NY
Mountainville, NY
New Hampton, NY
New Milford, NY
New Windsor, NY
Newburgh, NY
Otisville, NY
Pine Bush, NY
Pine Island, NY
Port Jervis, NY
Rock Tavern, NY
Salisbury Mills, NY
Slate Hill, NY
Southfields, NY
Sparrow Bush, NY
Sterling Forest, NY
Sugar Loaf, NY
Thompson Ridge, NY
Tuxedo Park, NY
Unionville, NY
Vails Gate, NY
Walden, NY
Warwick, NY
Washingtonville, NY
West Point, NY
Westtown, NY
LITCHFIELD COUNTY
Salisbury, CT
Sharon, CT
Kent, CT
New Milford, CT
Bridgewater, CT
Roxury, CT
Washington, CT
Warren, CT
Cornwall, CT
Goshen, CT
Salisbury, CT
Sharon, CT
Kent, CT
New Milford, CT
Bridgewater, CT
Roxury, CT
Washington, CT
Warren, CT
Cornwall, CT
Goshen, CT
FAIRFIELD COUNTY
Greenwich, CT
Stamford, CT
Darien, CT
New Canaan, CT
Wilton, CT
Ridgefield, CT
Danbury, CT
New Fairfield, CT
Sherman, CT
Brookfield, CT
Shelton, CT
Stratford, CT
Bridgeport, CT
Fairfield, CT
Westport, CT
Norwalk, CT
Weston, CT
Easton, CT
Redding, CT
Bethel, CT
Trumbull, CT
Newtown, CT
Monroe, CT