We understand the need to have an easy to use, reliable product that you can count on every day for consistent, quality results. We use the most advanced technology available to ensure we achieve successful installation every time.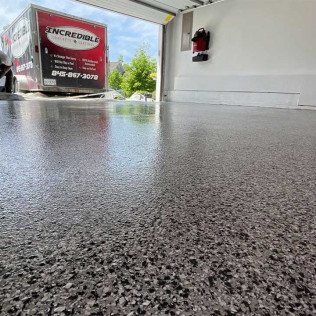 Our Tools:
Our vacuums feature triple HEPA air filters providing efficient & safe dust extraction?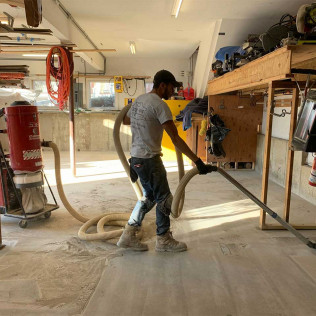 Penntek's CR Mender is a self-leveling, easy to use, and cost-effective solution for a variety of needs including cracks, pits, and spalls!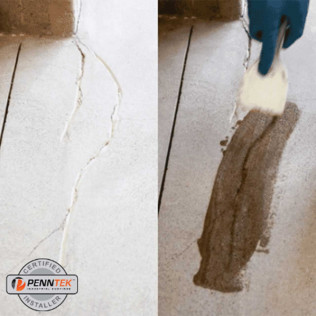 Using high quality resins and the most advanced technology available, our Penntek products are specifically designed to help achieve the best results in the quickest amount of time.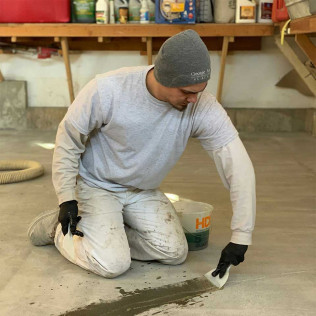 Our team wears shoe-in-spikes to increase stability and add flexibility during installation. They fit over boots and athletic shoes and are simple to take on and off!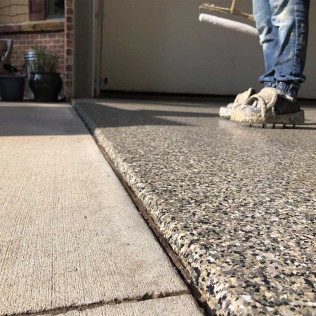 We grind every floor we do with diamond tip tools on our grinder. Rib tips are used to remove the old coating, then the diamond tips are used to etch the concrete. This allows the coating to get a much better grip on the concrete.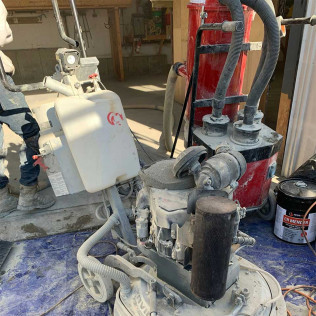 The chips are applied on top of that. Typically it takes our polyurea base coat about 2 hours to dry, then we will prep it for the clear coat.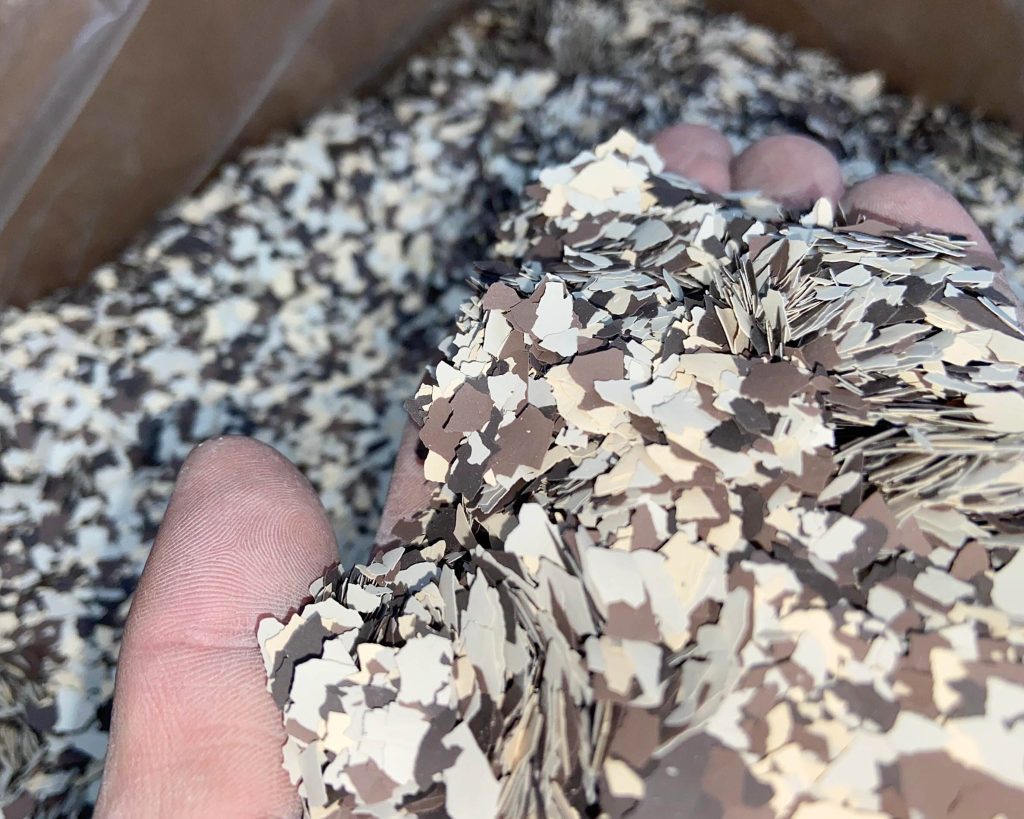 For every job we do, one of the most important steps is obtaining an accurate moisture level reading. This is a fast and VITAL step to help us decide if a moisture blocking primer should be used or not. This is done multiple times throughout the process of transforming your floor; once during the estimate, and a second time the day of the job. The quality of our work and customer satisfaction means everything to us!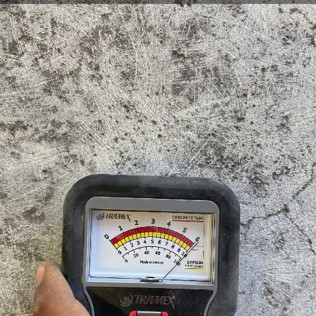 Our chip system offers stylish, durable floor options in a variety of patterns and colors. Customize your space!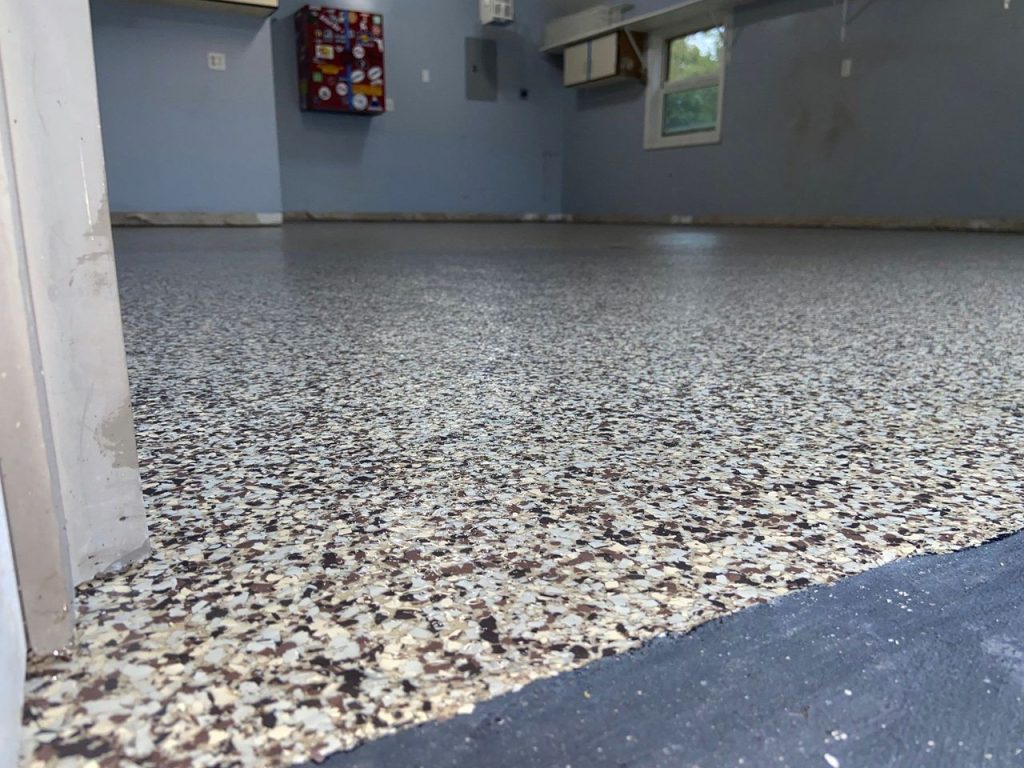 Why choose Polyurea?
Durability: unlike epoxy, polyurea is long-lasting and made to withstand changing environments (keeping surfaces free from chipping & peeling).
Outdoor Use: Polyurea can endure extreme temp changes- the perfect solution for outdoor concrete services like your porch, steps or pool deck.
Cure Time: After installation, you can walk on your new surface after only 24 hours and drive on it after 26 hours.
Color Integrity: Our products are 100% UV stable- aka color won't fade over time!