Yes. The answer is yes!
Let the change of seasons inspire you to make a change to your existing space. If you're feeling the "fall itch" to revamp and renovate you can start with contrasting cabinets.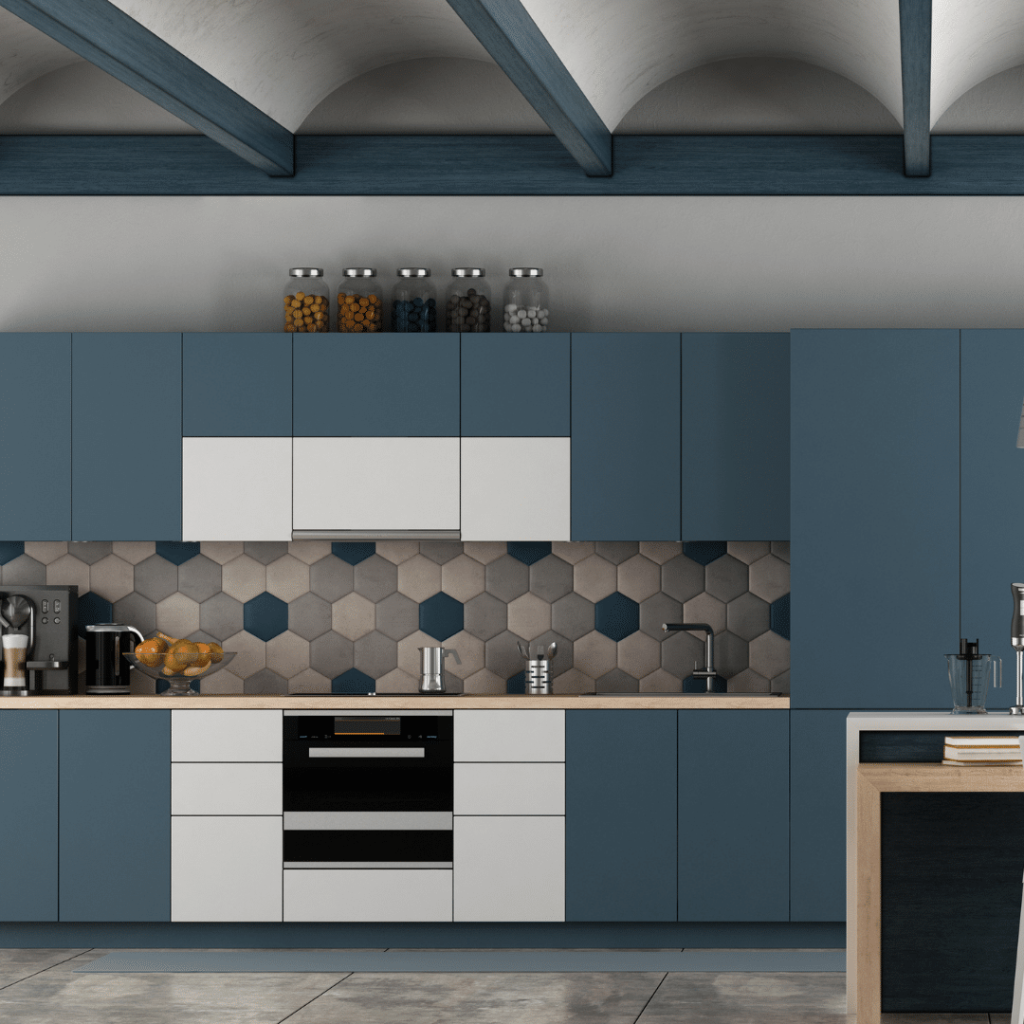 Painting or refinishing just some of your cabinets can make a smart impact. Or perhaps you're just looking to redesign a space in a more innovative aesthetic. While the look has been around for a few years, it's clear that this dynamic trend is here to stay!
The best part of this trend? It allows you to play with color without going all in. For example, splash a daring hue on the island or one wall of cabinets. OR choose two complimentary neutrals and bring in color with appliances or accessories.
A frequent iteration of the look includes a darker color for the lower cabinets and a lighter shade for higher shelves. Think white cabinets above the sink paired with shades of blue, black, or brown below. However, there are no set rules for which color combinations or design elements work best.
Trade restrained color schemes like white-on-white for bold contrasts of black and gray, variations of green and blue, and combinations of tan and white.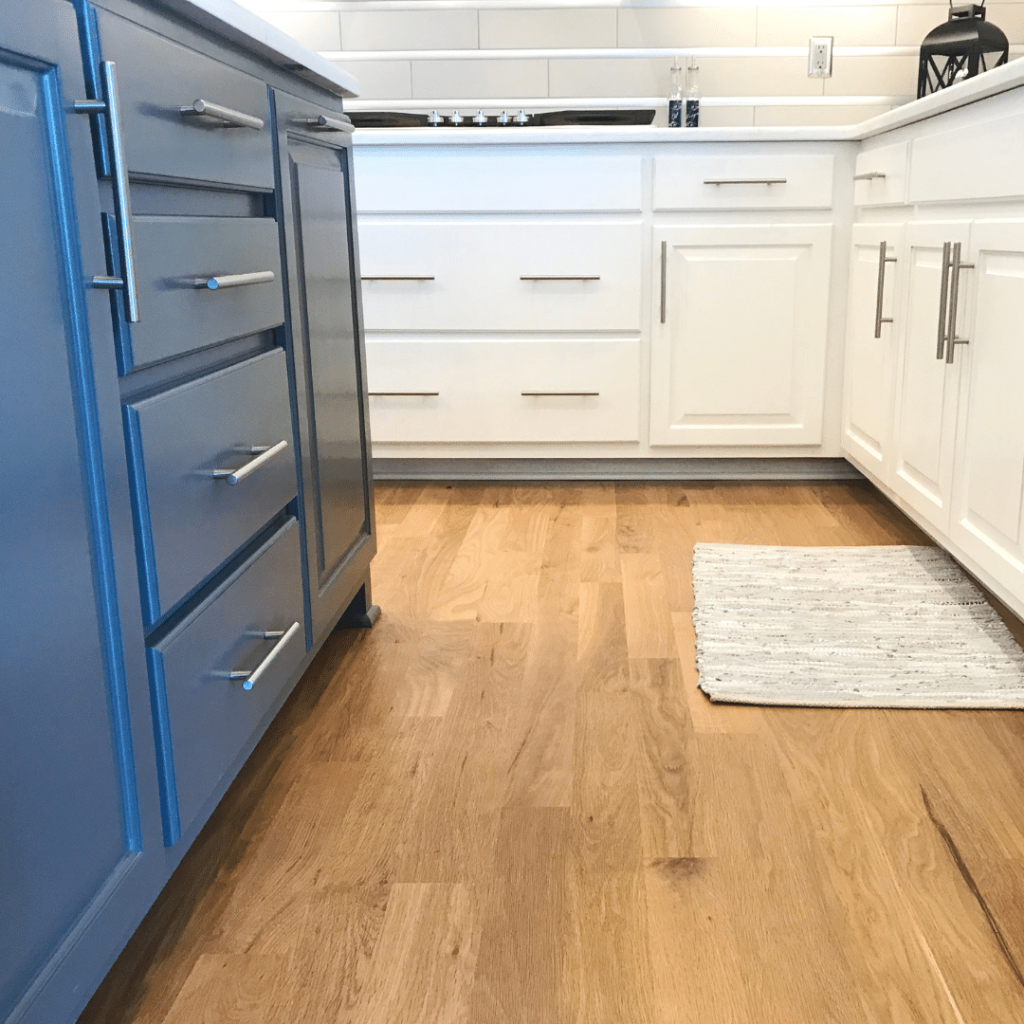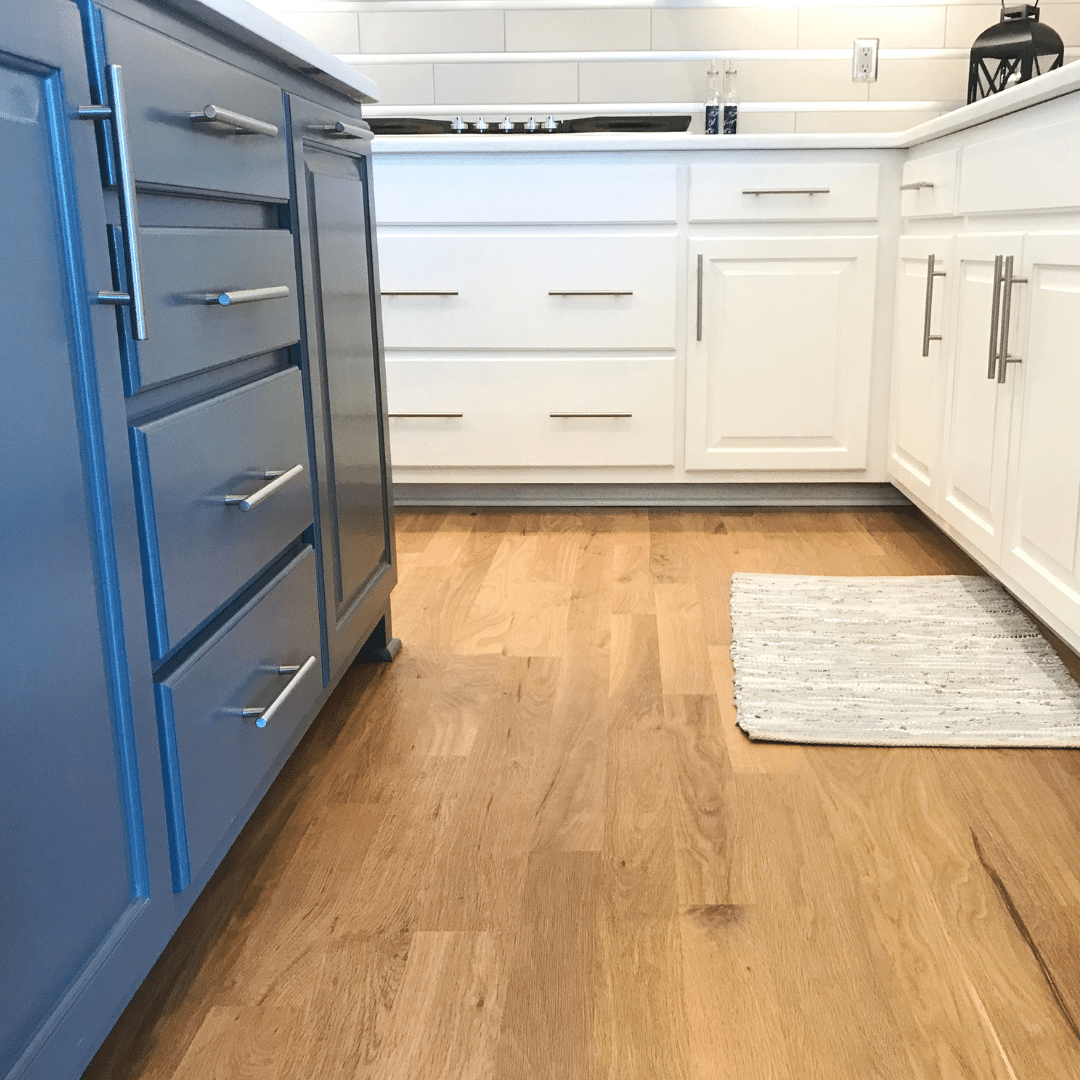 Things to keep in mind
1. Strive for balance: Choosing a two-tone cabinet combo means paying special attention to the color balance in your space. A few design tricks can help you do that. For starters, instead of picking two completely different colors (yellow and blue), vary the tonality in a single color (light yellow and dark yellow). Paint lower cabinets the darker hue and uppers the lighter one. If you have distinct colors in mind, think about their brightness and lightness.
2. Use the second tone as an accent. If you're on the fence about two-tone kitchen cabinets, then strive for highlights versus true color balance. What that means is, pick a small spot such as a short stretch of cabinetry or a built-in desk and use it to try out your color variation.
3. Try a contrasting material. If choosing a second color seems intimidating, think of it in different terms: Pick a secondary material that complements the undertones in your primary color. For example, blonde wood and white-painted cabinets make a natural pair that offers contrast without overloading on color.
4. Use white as a neutral. Choosing a trio is a commonly used design trick that helps to ensure visual balance; it's often referred to as the 60-30-10 rule. For color selection, it translates to 60% of a dominant color, 30% of a secondary color, and 10% for the accent color. For kitchen cabinets, white is a good choice for the third color in a mostly two-tone cabinet composition.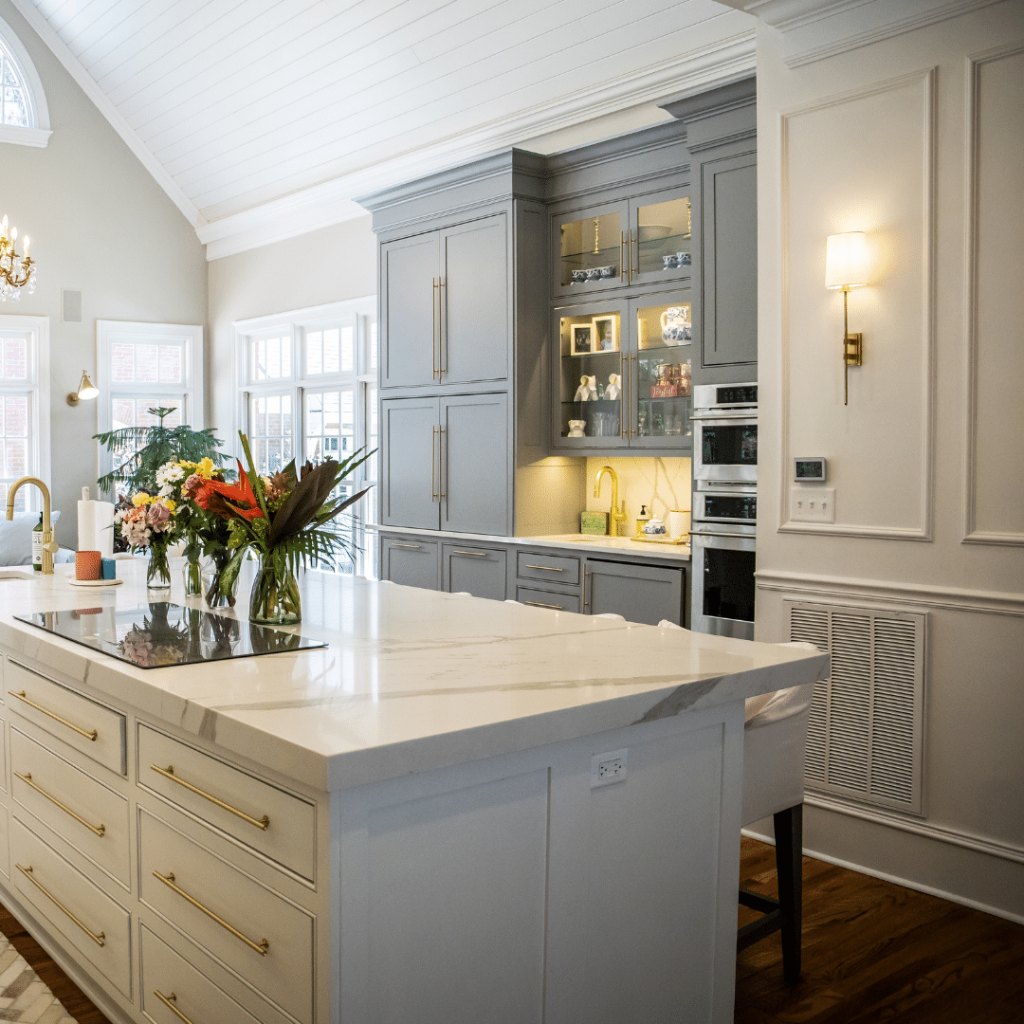 Pro Tip: If you're feeling experimental, try color-blocking one whole wall of both upper and lower cabinets or play with varying shades of the same color for a mesmerizing monochrome.