Your floor becomes able to withstand harsh impacts, heavier loads AND resist stains when treated with one of our coatings. The best part is the maintenance.
Because of their durability, polyurea coatings diminish the need for repair and clean-up, but that doesn't mean they're immune! Below you'll be provided with several tips to keep your concrete floor coating looking as good as new.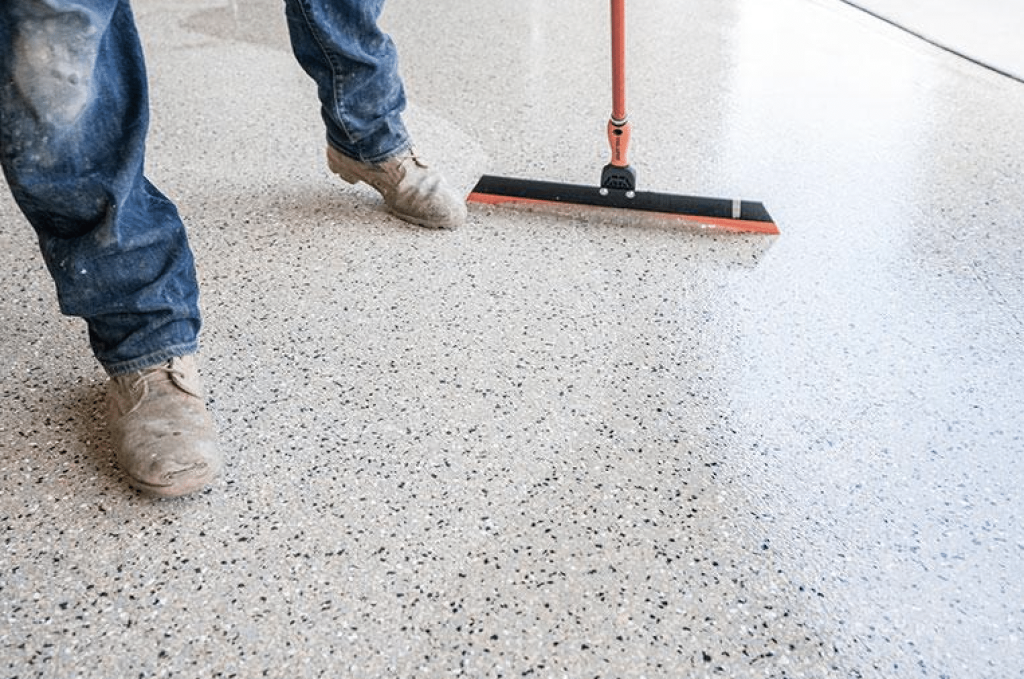 Tip 1: It all starts with the RIGHT tool.
Toss aside the heavy duty cleaning products (you won't need them) because they could potentially damage the coating. Instead, a soft bristled broom or microfiber mop can do the trick. And yes, even a soft towel (paper included) for quick messes or dust build-up.
Tip 2: Be on Top of Debris
You don't want to wear down the coating. Stay on top of spills ie: oil, antifreeze. Staying on top of on-the-spot cleanings will help in the long run.
Tip 3: Don't Drag Heavy Items
To avoid scrapes & scuffs, instead be sure to have a protective barrier when dragging in big items through the garage.
Tip 4: No Heavy Duty Cleaners
Polyurea is more resistant to harsh chemicals (bleach, acid, citric acid) but it's best to exercise caution when cleaning.
Pro Tip: A soft-bristled broom or microfiber mop can handle most of the clean-up; even a soft towel or paper cloth will suffice for smaller spills or dust build-up.
So "clean" off your schedule and give us a call for a FREE estimate before the busy holiday season. For more info contact us: (845) 878-3444