Picking colors can be very stressful and overwhelming process. When you decided on a color, you don't want to have any doubts and love your decision. If you live in Dutchess, Putnam, Westchester, Orange, Ulster, Fairfield, and Litchfield counties and are looking paint your home, we have some color tips you may find helpful.
Kitchen painting is exciting! Whether you want to paint the walls, island, or kitchen cabinets, this space is where we cook for ourselves and our families. It's a sacred space in our home, so its look should reflect that. In 2023, White is still the most popular kitchen cabinet color. However, we are seeing a shift towards warmer and more natural tones – there is a color & style for everyone!
Here are a few options that we have done and fallen in love with:
If you love a creamy white look for your kitchen cabinets, we recommend Benjamin Moore Simply White (OC-117). It looks great with many different quartz and marble countertops. It's clean & simple and not too bright. The combination of beige, off-white, or neutral grey will also give a look that is both relaxing and elegant. Benjamin Moore Bruton White (CW-710) [Left] has more of a romantic feel and look than most. It is part of the Williamsburg paint collection because of its historical reference. You can pair Geddy gray (CW-720) [Right] for the bottom of your kitchen island to give a great color combination.

Benjamin Moore Natural Cream (OC-14) [Left] has been used in a few of our projects lately. If you are looking for the perfect warm feeling with a putty tone for cabinetry, this is your color. It is a nice break from an all-white kitchen, while still maintaining a clean look. There are so many color combos that go perfect with this color – one being Thunder AF-685 [Right]. Here are some other gorgeous colors for your kitchen space:
If your kitchen has earth tones, we recommend Benjamin Moore Backwoods (469). This is a very sophisticated color that makes it feel fresh and classy, rather than trendy.

Benjamin Moore Raindance (1572) combines some greens and blues together to create a calming color. You can pair it up with complimentary accents and accessories.

Collingwood (OC-28) by Benjamin Moore is the perfect non-white color that brings warmth while complementing the light of the room. While bright light makes it look colorless, the low light has the perfect amount of pigment to bring out the countertops and other finishes. You can use either wood finishes and or brass to complete the warmth.

If you LOVE making a statement, then we suggest bold colors. In one of my favorite projects we've done, we paired 2 great colors together. We used Benjamin Moore Blue (2066-10) [Left] for the top cabinets and we paired it with Decorator's White (OC-149) [Right] for the bottom potion of the cabinets. I think it looks amazing. This color combo will make your cabinets pop for sure.

If you are looking for something sleek and modern, we'd suggest black or gray kitchen cabinets.
This color is a deep mysterious black with a subtle blue undertone and it is called Benjamin Moore Universal Black (2188-10) [Left]. My favorite color to contrast it with is Benjamin Moore Cognac Snifter [Right].

Another one of my favorite combinations we recently did for kitchen cabinets was with Benjamin Moore Kendall Charcoal (HC-166) [Left]. This color is saturated with a warm gray that works well in your kitchen and pairs well with Benjamin Moore Snow White (OC-66) [Right] for the walls creating a sleek look. Benjamin Moore Classic Gray (OC-23) is a white paint with a tiny drop of warm gray. It's a great look for an elevated white kitchen.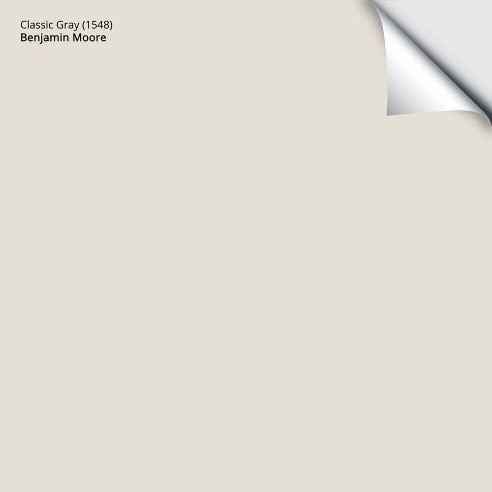 Choosing the perfect color for your kitchen cabinets can be a daunting task, but with the right guidance and options, it can also be an exciting one. As we head into 2023, we are seeing a trend towards warmer and more natural tones, but there are still plenty of options for those who prefer a classic or bold look. From creamy whites to bold blues, there is a color and style for everyone. Whether you want to create a relaxing and elegant space or a sleek and modern one, these color options will surely inspire and help you make the right decision for your kitchen cabinets.
George Apap Painting proudly serves Dutchess, Putnam, Westchester, Orange, Ulster, Fairfield, and Litchfield counties. If you are looking to paint your kitchen or kitchen cabinets, give the professionals at George Apap Painting a call today.